Heating elements repair? The way of the future!
At the end of this blog, you'll find the complete list of repairable elements at Volton!
Ceramic band heaters repair
We often receive ceramic bands that cannot be repaired. To simplify things, let's determine first:
What makes a ceramic band repairable or not?  
Repairable :
If the sheath looks good (low plastic contamination but we can sandblast it);
If the ceramics are a little broken or present a thin black contamination layer;
In all these cases, we can repair the band.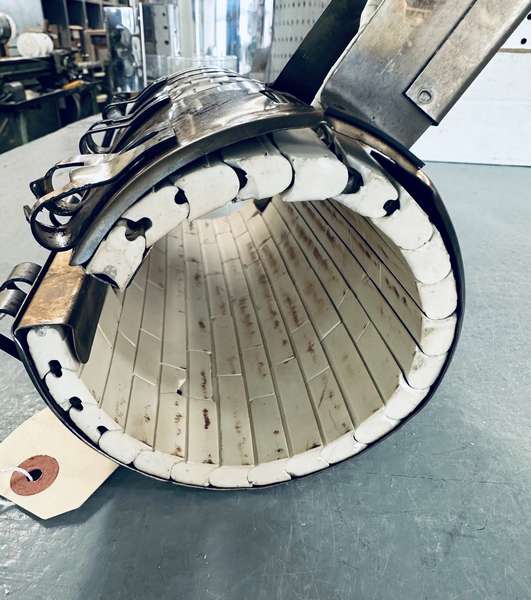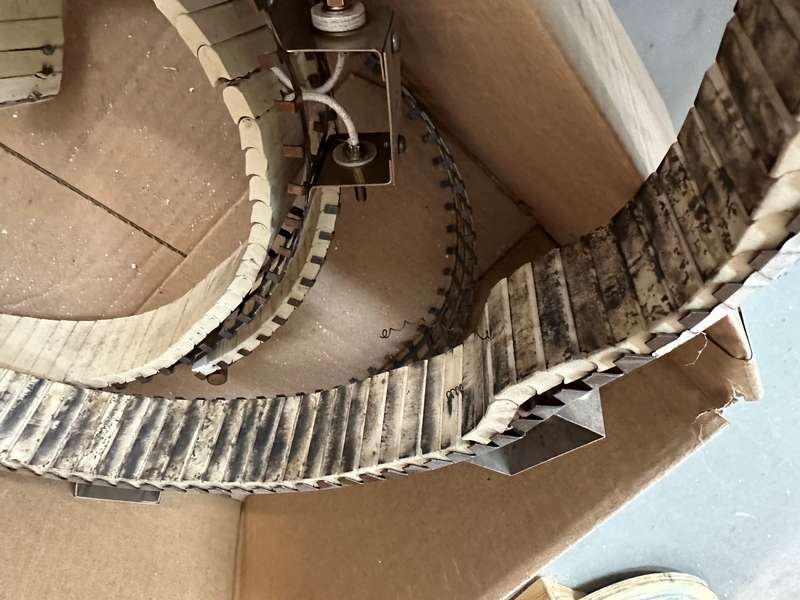 The ceramic band heater on the left and even the ceramic band on the right are REPAIRABLE, they have no plastic crust on the collar. 
Non-Repairable :
If a thick crust of plastic is present on the sheath, we will not be able to repair the band, as it will be too hard to remove the ceramics from the sheath. 
In doubt, send us your pictures to find out if it's repairable!
Advantages of ceramic band repair:
30% cheaper than buying a new one.
A great gesture for the environment.
What implies a band repair?
We replace the electrical resistance, broken ceramics, reconnect and there you go! Once the heating coil has been replaced, the element will have the same service life as a new one.
Shipping : 7-10 working days, if coil is in stock (usually the case).
Emergency: Volton can repair one or more ceramic bands in 1-2 working days.
To get a price for repair, send us your specs:
Diameter
Width
Volts
Watts
Pictures!
Repairable heating elements :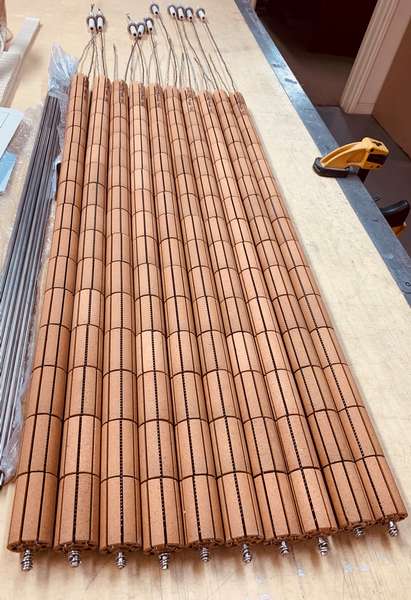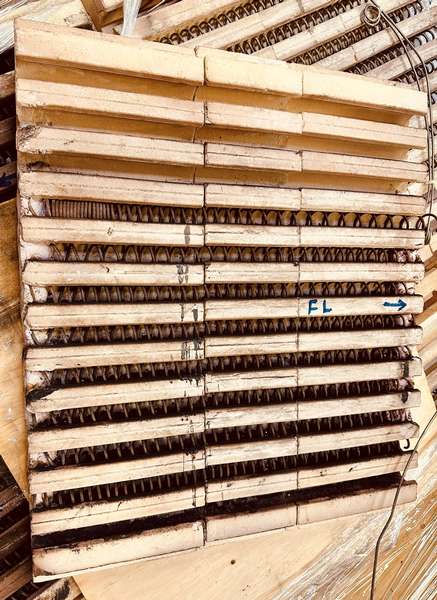 On the left, pipe heaters that we just finished repairing. On the right, Refractory heating elements BEFORE THEIR REPAIR. We will change the coils, in addition to redoing the connections and cleaning the ceramics.

Repaired Mica air heater with coils that we can find in circular duct heaters with forced air.
Heating elements can be repaired many times, regardless of original manufacturers, at a lower cost, yet offering the service life of a new!
Sometimes, we optimize heating needs, upon client's request!