Features
Applications
Color chart
Models
Tips
Accessories
Leads & Sleeves
Features
Our Cartridges are custom made and manufactured with stainless steel 321, which provides a better heat transfer.
Available in metric and imperial dimensions
Voltages: 120V to 600V; 1PH or 3PH
Standard tolerances for the diameters are + / - .002''.  For critical applications, tighter tolerances of + -.0008'' are also available upon special request.
Various custom tolerances can also be discussed.
Standard wires are made of fiberglass
Standard potting is ceramic.
Epoxy potting and Teflon wires are available for high humidity applications
Even heat distribution is available as an option when the edges need to be maintained at the same temperature as the center (power is distributed accordingly to compensate the loss of energy near the edges).
Anti-seize coating: Optional coating that facilitates the extraction of the cartridges   
The cold section can be extended if needed.
Ground wire
Integrated thermocouple.
Applications
Packing (sealing)
Extrusion, plastic injection
Metallic masses heat
Mainly industrial environment
Color chart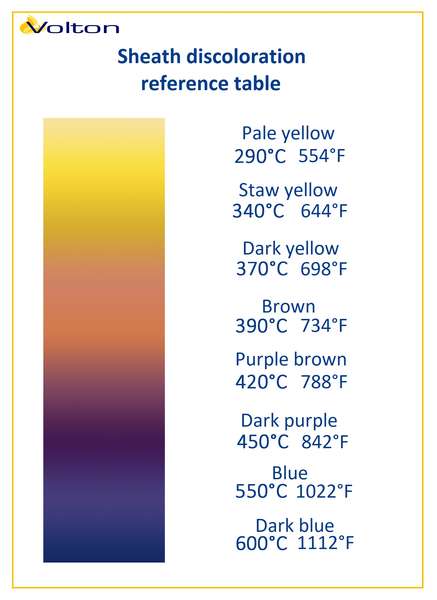 Models
Right angle exit

We have redesigned the right-angle exit with flat sides, making it possible to use a wrench to precisely position lead exit and break oxidation bonds when removing a heater.

Right angle block

The right-angle block has flat sides and substantial material to provide strength needed for highly-corrosive environments (such as die casting) where the heater sheath can be bonded to the bore.

Flanges and NPT fittings

For applications requiring a specific insertion depth, or when they must be held in place, we offer standard flanges for most diameters. We can also design special flanges for your application. NPT fittings can be added to your cartridge heater.

Centerless grind tolerance

Our standard tolerance of 0.002'' compares favorably to other cartridge heaters. If heat transfer is critical to your application, we offer premium centerless grind tolerances that are ± 0,0008'. Designed to fit nominal cores.
Tips
Hole and heated part:
Drill and ream holes to proper depth and at the nominal diameter or bigger.
 Hole diameter tolerance should be at most +0.004" / -0.000" (+0.10mm / -0.00mm), ideally +0.001" / -0.000" (+0.03mm / -0.00mm).
 Always finish-ream drilled or cast holes for smooth, uniform metal-metal contact.
 If the hole is worn-out or deformed, when possible, drill and ream to a larger cartridge size.
 If the hole is not already completely through the part, consider adding a knockout hole for easier heater removal.
 Clean the hole of any oil, dust, material and residue, using a degreaser if necessary.
 Do not use set screws to hold heater in place, the cartridge gets pushed off-centre which can result in overheating.
 The heater should generally be flush with the surface of the hole or extend outside by 1/16" at most unless an adequate longer unheated length is used.
 Hole position should be neither too close nor too far from the surface to be heated, leaving sufficient wall thickness all around it to avoid overheating. Part material should be conducting heat well. Typical choices are aluminium and brass.
 Support lead wires to avoid excessive stress, especially with moving parts; a loop in the lead can also limit stress in the leads, especially near exit from cartridge.
 For heaters in moving or vibrating parts, use a terminal block on the moving part if possible, while supporting the leads to limit their movements; the stress damage will occur in the supply cables, which are easily replaced.
 Keep heater leads away from excessive heat and abrasion.
 Add insulation where possible to limit heat losses and lower watt requirements.
 Cartridge:
 Diameter tolerances need to be compatible: minimum hole diameter needs to be larger than maximum cartridge diameter.
 The outer diameter of a cartridge heater is slightly under nominal diameter. With swaged-to-size designs, the diameter tolerance is typically -0.002" / +0.006" (-0.05mm / -0.15mm). This tolerance can be reduced with centerless grinding, typically -0.0012" / +0.0028" (-0.03mm / -0.07mm).
 The fit of a given cartridge in a specific hole is defined as: (maximum hole diameter) minus (minimum cartridge diameter). The fit usually ranges from 0.001" (0.02mm) to 0.100" (2.54mm), with 0.010" (0.25mm) being a typical fit.
 Temperature of operation can go up to 1400°F (760°C), but higher temperature limits acceptable watt density
 The recommended maximum value of power density (watts per square inch) depends on the temperature of operation, the heater-to-hole fit (tolerances), the hole surface smoothness, the heated part's material, etc.
 For new applications, a power controller should be used in tests at operating conditions using a high-wattage cartridge heater. These tests help determine the ideal power required and choose cartridges of proper volts and watts for the application, since overpowered heaters tend to have a lower lifetime.
 Typical cartridge heaters have approximate 0.25" cold length at each end.
 Select the right seal at the lead exit (ceramic, silicone, epoxy, etc.), especially if there are risks of contamination from plastic, oil, moisture, etc. Same with the leads and their sheath (fiberglass, Teflon, silicone, etc.).
 Make sure the cartridge heater's sheath is smooth and clean before installing it.
 If the heater removal is difficult, consider a cartridge heater with a non-stick coating. In general, thermal/anti-seize paste/compound is not the best solution for seizing or overheating problems. They also have drawbacks that can worsen the situation.
 Store heaters in a warm and dry place, ideally in sealed bags with dessicant.
 Control:
 Temperature measurement should be made between heater and working surface.
 Consider using SCR power controls instead of on-off controls to limit temperature peaks and extend heater's life.
 It is recommended to soft-start cartridge heaters (operate at lower voltage / lower power for a short time) to allow for the absorbed humidity to dissipate, especially with heaters stored for an extensive period of time.
Accessories
Options
Distributed wattage

Our cartridges can be built with industry-specific winding profiles to improve thermal profiles for packaging, rubber and injection molding. We also have successfully developed OEM-specific winding profiles to compensate for challenging heater placement.

Moisture resistance

For applications that require wash down, have high amounts of humidity in the ambient air, or have machining oil nearby, we offer build-to-order options to deliver moisture resistance at your operating temperature.

Anti-Seize Coating

Building a heater that lasts longer can make removal more difficult when a heater must be replaced. Removal labor often costs more than the heater itself. Our anti-seize coating is a cost-effective option that can be added without impacting delivery. 

Knock-out tab

We offer removal aids that allow you to quickly and confidently remove a heater when it is time to replace it. Knock out tabs are recommended when you are installing the heater in a through-bore that's prone to oxidation. 
Leads & Sleeves
Leads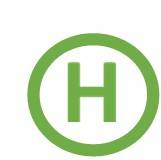 Moisture resistant
Fiberglass (standard)

Temperature rating :
482 ° F | 250 ° C

Silicone 

Temperature rating :
356 ° F | 180 ° C

Silicone Cable 

Temperature rating :
356 ° F | 180 ° C

Fiberglass (hi-temp)

Temperature rating :
932 ° F | 500 ° C

Teflon 

Temperature rating :
500 ° F | 260 ° C

Teflon  (high amperage)

Temperature rating :
500 ° F | 260 ° C
Sleeves
Stainless Steel Braid
(SSB)

Braided metal sheath. Flexible and strong protection. This is the standard in the industry.

Armor cable (BX)

Flexible armor cable that provides rugged protection for the leads.

Fiberglass

Fiberglass sleeve with silicone coated. Really flexible, it is ideal for applications where there is a lot of humidity and it protects effectively against light friction.

Armor cable with Gas proof

Rigid and waterproof armor cable that provides superior protection against gases and liquids.
Potting
There is two criteria that matters when come the time too choose the right potting :
The cartridge temperature, which is higher than the operating temperature.
The environment : If it contains contaminants (humidity, oil, liquid, etc).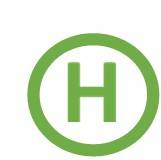 Moisture resistent
Ceramic (standard)

Temperature rating :
1000 ° F | 538 ° C

Époxy 

Temperature rating :
600 ° F | 315 ° C

Téflon

Temperature rating :
450 ° F | 232 ° C

Silicone HT  (haute température)

Temperature rating :
650 ° F | 343 ° C

Silicone 

Temperature rating :
500 ° F | 260 ° C
Temperature rating : 
Quote request
Print