Features
Heating cable can be widely useful in many different types of applications where constant heating is required.  They are suitable outdoors, in closed spaces that are difficult to heat or to handle irregular shapes that need thermal treatment.
Features:
Heating cables can be fitted with adjustable thermostats or provide constant power.
Low, medium and high temperature ranges available
120V or 240V
Wide variety available: From 3W per linear foot to 13W per square inch.
Temperatures up to 1400F (760°C) according to requirements.
Optional connectors available on certain models.
Safe, flexible and weather resistant.
Minimum order quantity of 25 feet.
Our skilled technical advisers will assist you in identifying the heating tapes (material and insulation properties) that best suit your specific requirements.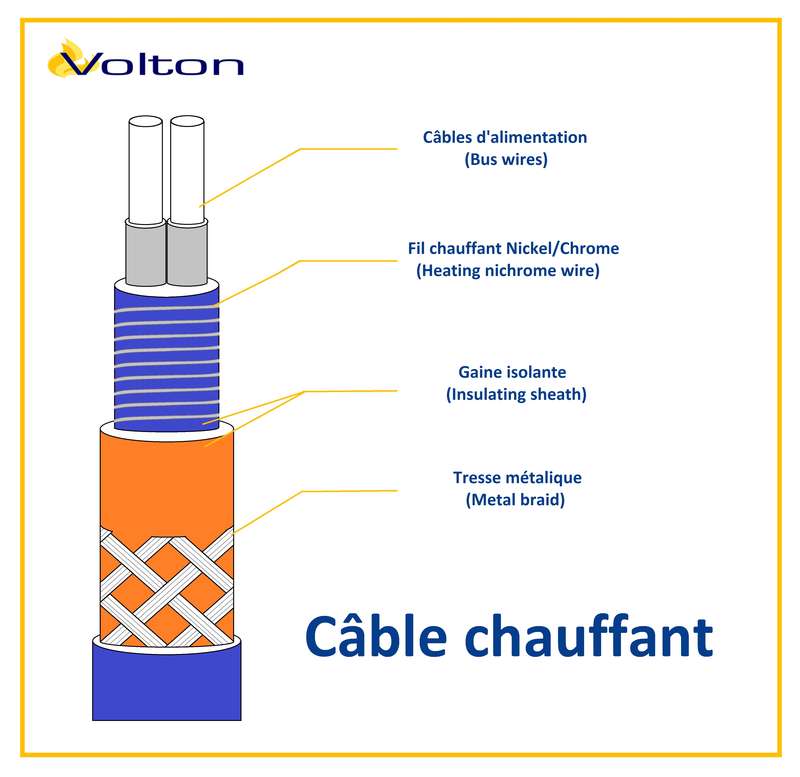 Applications
Ideal for temporary winter heating, for laboratory heat requirements, for all types of apparatus, gas or other liquid pipes, all types of valves, etc.
Providing heat through direct conduction, electrical resistance tapes can be just the right solution in a vast range of applications. 
Quote request
Print