Features
Applications
Termination types
Models
Accessories
Documents
Features
Tubular elements of proper rating, material and shape can be used in most heating applications requiring process temperatures up to 750 C (1382 F).

Tubular elements may be clamped, immersed in liquids, cast into metal or spaced away from the work as radiant heaters. They may also be positioned in ducts or vessels for heating air or other gases.
Easy to install
Formed to your specifications
Compact and robust construction
Low maintenance and long life
Excellent internal electrical insulation and heat conduction
The tubulars can be supplied with fins for air environment heating.
Applications
Heating by:
 Convection

Immersion

Conduction

Radiation
Termination types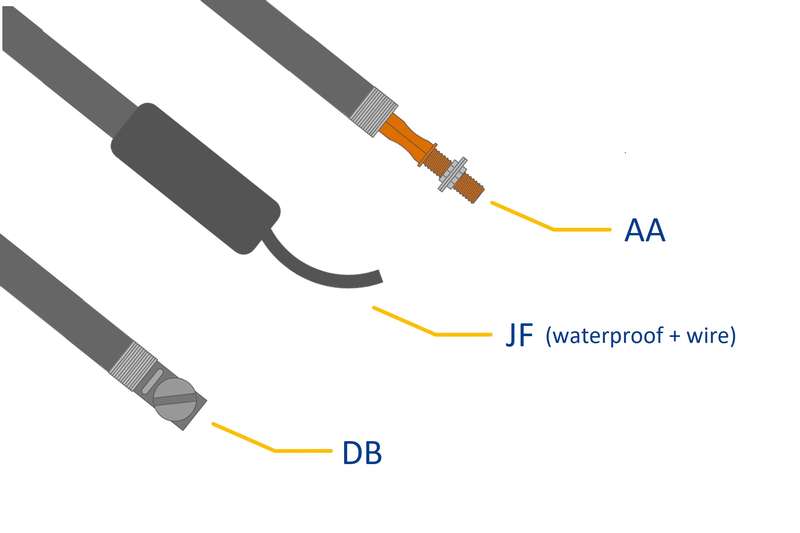 Models
Please tell us the figure and dimensions so we can provide you with a quotation.

If the configuration of your tubular is not shown here, please send us a drawing/photo with the shape desired and dimensions. Note that it is always possible for you to send us your sample so we can take the measurements ourselves.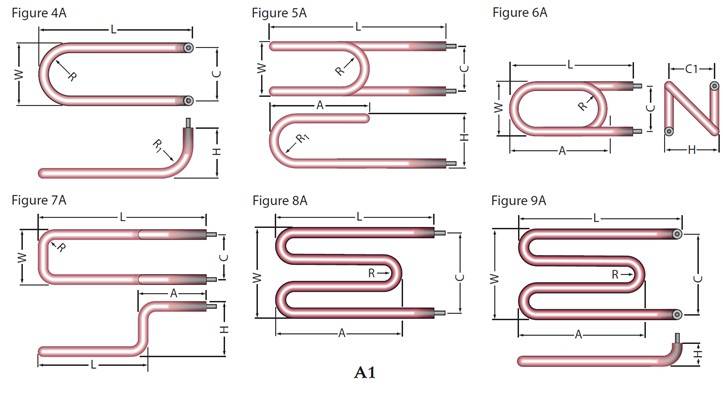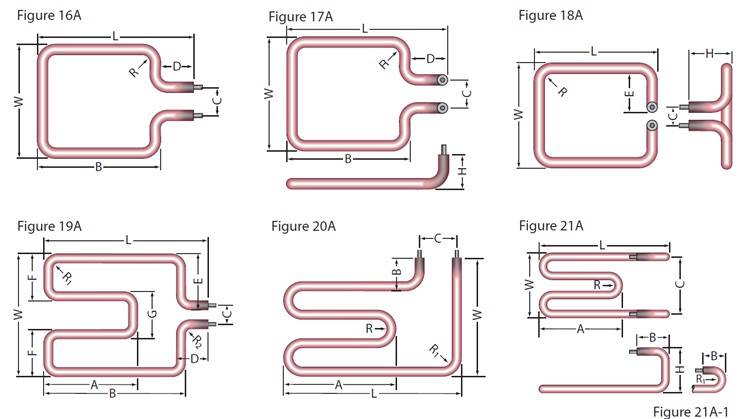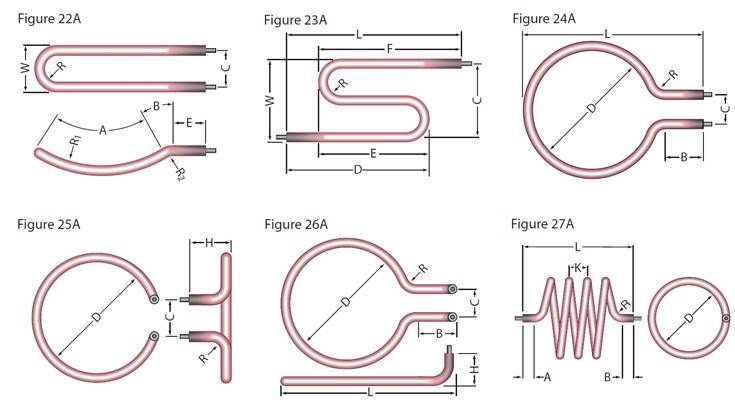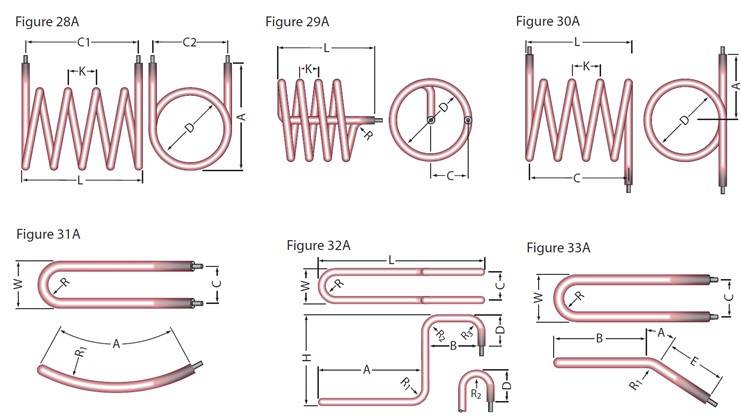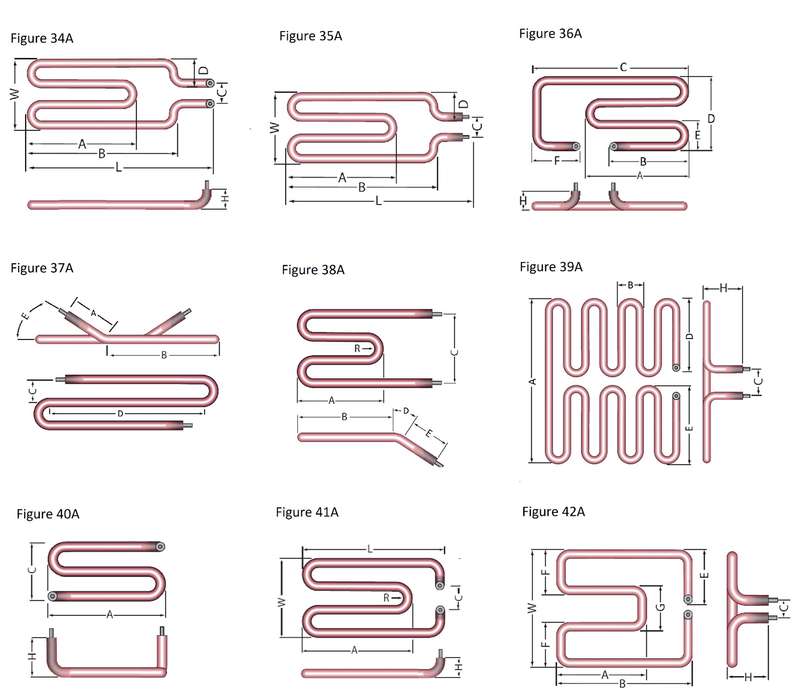 Accessories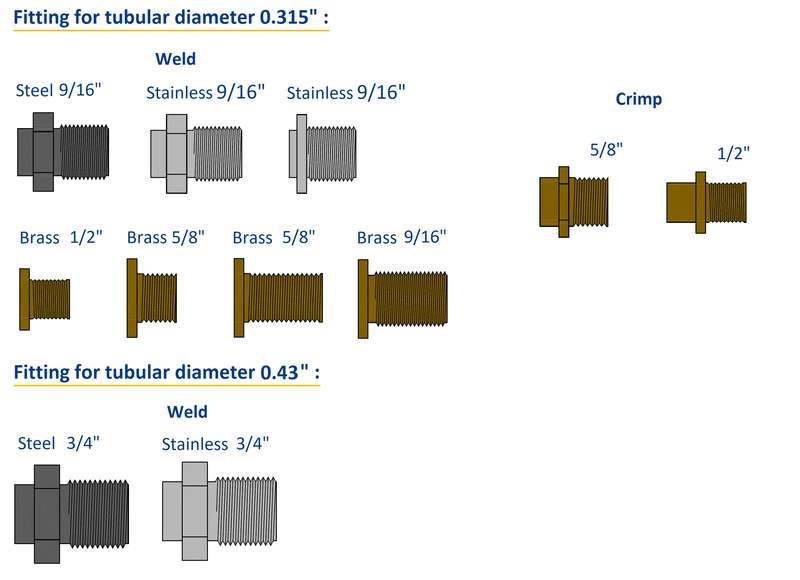 Documents
Quote request
Print